Covid-19 & Service Updates
We are continually monitoring the current Covid-19 situation in Jersey and taking steps to ensure the safety of our clients and staff. We realise this may be an unsettling and worrying time for you, but rest assured our staff are still here to support you. We are conducting all our administration from home as the Government has requested but that will not prevent us from continuing to offer you a quality service. 
Keep up to date with our current activities and changes to our Service here.
Acorn Training & Development
The Acorn Training and Development Service is now fully operational again, offering a range of training and volunteering opportunities for clients either at our Acorn site in Trinity or within the community.
COVID Update
We continue to follow Jersey Government`s Covid guidelines and also adhere to our own Acorn Covid risk assessment, to ensure everyone is kept as safe as possible whilst accessing any training / volunteering sessions.
Current opportunities
At Acorn we continue to offer group training projects such as Upcycling, Wooden gifts, Allotment, Textiles, Greenhouse and Jewellery as well as opportunities within our 3 Acorn business units: Acorn Woodshack, Acorn Nursery and our Acorn Reuse Centre.
Last year during the Covid pandemic we started some outdoor community opportunities, to help keep everyone connected such as Beach cleans, Well-being walks and the John Muir environmental award.  Since clients found these extremely beneficial, we plan to continue to offer some of these opportunities in our weekly programme.
New projects
We are planning to trial some new projects over the next few months including a printing project and a reuse gift packaging project. The Woodshack will also be running a hand tools course in October and are starting a Christmas gifts workshop, as well as continuing to offer Pine furniture restoration and kit construction sessions.
Work experiences
We continue to offer time limited work experience placements within our 3 Acorn business units: Greenhouse, Reuse and Woodshack.  If you have a real interest in trialling a 4-6 week placement in one of our business areas, chat this over with your co-ordinator and we can arrange an initial visit.
Community Volunteering
The Acorn training and development service can also support you to find a suitable voluntary placement, within a charity/not-for-profit organisation within the community. This placement can be used as a valuable experience, supporting you on your journey to employment or to ultimately achieve your goal of becoming an independent volunteer.
If you are interested in any of the opportunities mentioned above, please discuss further with your Coordinator 😊
Employment Service
Our Employment Coordinators have all returned to the office and are available to meet by appointment, or can be contacted by telephone or email. 
In person meetings are taking place by appointment only between 8:00am and 4:30pm, at either our Oakfield Building or Kensington Chambers job club.  If you need an appointment outside of these times please let us know.
As usual, you don't have to wait to be contacted, we are always happy to hear from you, so if you want to discuss something please give your coordinator a call or contact them via email.
Client Meetings and Job Club
Our Kensington Job Club and Oakfield Building are open, by appointment during normal business hours. You can be assured that we have plenty of measures in place to help keep you and our staff safe following Government advice and guidance.
Both venues have been set up to enable physical distancing at all times.  To ensure we are able to maintain appropriate distancing and minimise contact between people, we ask that you arrive on time for your appointment - you may be asked to wait outside if you arrive early.  We will endeavour to finish meetings on time in order that we can clean, sanitise and ventilate an area before our next client meeting. 
For your safety and ours, we will be wearing face masks or visors during all our client meetings and suggest that you do the same, we can provide disposable masks as you enter the building.  If you are exempt from wearing a mask or feel that wearing a face covering would cause you distress or impact a health condition, please inform your Employment Coordinator prior to your meeting.  We also have hand sanitiser and wipes in all of our offices, and clean all surfaces after each meeting for everyone's safety.  We maintain strict social distancing at all times when you visit.
You must not attend a meeting if you or any member of your household have any symptoms of Coronavirus, if you are isolating or have been contacted by the Track & Trace team and told to isolate pending a test.  If you are contacted by Track & Trace shortly after attending a meeting and told to self-isolate or you or any member of your household test positive, we request that you inform us immediately so we can determine what steps we have to take, to ensure the safety of our other clients and staff.
To book a meeting or discuss whether it is appropriate for you to attend a scheduled meeting, please contact your Employment Coordinator.
Coronavirus (Covid-19) Information
We appreciate that Jersey's Covid-19 guidelines are updated on a regular basis and it can be hard to keep up to date with all of the changes.  Click on the logo below for a link to the latest Government advice, otherwise if you have any questions or concerns please speak to you Coordinator who will help direct you towards the relevant information.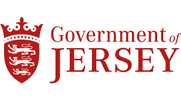 The Government have produced some easy-to-read information pages to help explain about wearing a mask, being exempt from wearing a mask and what to do if you have to self-isolate.  To find out more, click on the links below:
Wearing a Mask
Mask Exemptions
Self-isolating
High and Low Risk Activities
August 2021 Covid Guidance Updates
About the Covid-19 Vaccine
Changes to Reconnection Roadmap June 2021
For clients who feel vulnerable at the shops due to people not giving them enough space, especially during COVID times, we have some "Give me Space" lanyards that you can wear.  

If you would like to find out more, please speak to your Coordinator.
Support Services
We understand that Coronavirus is having an impact on different areas of peoples lives.  Click HERE the Support Services page of our website, which has links to a wide variety of service that include help with mental health, housing, finances, alcohol and drugs and much more.
The Government of Jersey's 'Connect Me' page has a wealth of information, help and support for Islanders during the pandemic.  To find out more, click on the icon below: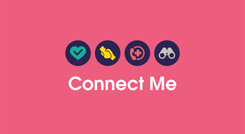 The Mental Health Network have produced a helpful guide with information, advice and support on all aspects of mental health and wellbeing.  You can download the guide by clicking on the link below:
Mental Health Network Guide
If you are in mental health crisis and need urgent support, contact your GP or Emergency Department at the General Hospital.  In an emergency you can contact the Police or Ambulance Service on 999 or 112 to get help. 
If you are worried about someone else you should tell someone.  You can speak to one of the above services for advice and guidance, or contact 999 or 112 in an emergency.