Covid-19 & Service Updates
Following a change Covid-19 restriction from the Government, we have updated our guidelines.   
Acorn Training & Development
The Acorn Training and Development Service is now fully open and our projects and group sessions are running. 
Employment Service
In person meetings and job clubs are now operating as normal.  To book an appointment, please contact your Employment Coordinator.    
As usual, you don't have to wait to be contacted, we are always happy to hear from you, so if you want to discuss something please give your coordinator a call or contact them via email.
Safety and Hygiene
For your safety and ours, we encourage clients and staff to continue to maintain good hygiene standards by regularly washing hands, using sanitising gel and keeping working areas clean.
Masks are no longer mandatory but clients and staff may continue to wear them if they wish.
Should you have any symptoms of Covid-19 or have tested positive for Covid, please stay at home and contact your Coordinator to let them know.  
Coronavirus (Covid-19) Information
For the most recent Covid-19 advice and guidance, please click on the link below which will direct you to the Government of Jersey website: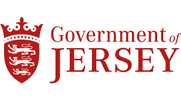 Support Services
We understand that Coronavirus is still having an impact on different areas of peoples lives.  Click HERE the Support Services page of our website, which has links to a wide variety of service that include help with mental health, housing, finances, alcohol and drugs and much more.
If you are in mental health crisis and need urgent support, contact your GP or Emergency Department at the General Hospital.  In an emergency you can contact the Police or Ambulance Service on 999 or 112 to get help. 
If you are worried about someone else you should tell someone.  You can speak to one of the above services for advice and guidance, or contact 999 or 112 in an emergency.