Depending on whether you are applying for a job you have seen advertised or sending a speculative letter to ask about potential opportunities, it is important that your letter is the right type and well written.
This section explains the different types of letters and what each should include. 
Cover Letters
A cover letter is a very important part of applying for a job.  Although not all applications require a cover letter, it is good to understand their purpose and what is needed to create one.
A cover letter acts as a personal introduction that expands on the information within your CV – it should complement your CV, not duplicate it.  A cover letter gives you space to detail your experience, skills and achievements that are relevant to the role you are applying for.  It needs to grab the attention of the recruiter while being clear, concise and informative.
Cover Letter Guidance
Do not use the same cover letter for different job roles – it is important to refer to the job description for the role you are applying for and adapt your cover letter to match the job description.  Make sure you reference the key skills required for the role and do not send a generic cover letter.  This is the first impression a recruiter will have of you, and they will instantly be able to tell if you have just copied it from another role and not made it specific to their organisation.
Pay attention to detail - make sure your cover letter and CV are written using the same font and printed on clean, good quality paper.  Ensure you include your contact details and check your letter for spelling and grammar errors before sending it.    
Address the cover letter – there is normally a contact name associated with a job when it is advertised.  Make sure you address your letter to someone if you can – if there is no name, think about using alternatives such as 'Sir/Madam', or 'HR Management'.  If no contact details are included on the job advert then you can call the company to find out who to address the letter to. 
The National Careers Service in the UK also has some good information regarding developing a cover letter, click on their logo below for more information.

Skills Jersey have also produced guidance on what a good cover letter should include, you can read more by clicking on their logo, or you can download their examples from the links below: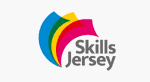 Cover Letter Example
Cover Letter Example
Speculative Letters
If you want to enquire about possible vacancies or work experience within a company, you can send a speculative letter.  The same rules apply as when you send a cover letter, but you should also:
state the position you are interested in on the subject line of the letter 
ensure you have researched the organisation you are applying to and explain why you would like to work for them
Allow around one week for the company to receive your letter, then follow this up with a phone call or email to check that the relevant person has received it.  Ask whether they would meet with you to discuss future job opportunities and ways of gaining work or further experience in this area.
For guidance, see the example Speculative Letter template below produced by Skills Jersey. 
Speculative Letter Example
Speculative Letter Example
If you feel unsure about a cover letter you have created or would like some support in developing one, please do not hesitate to ask your Employment Coordinator for assistance.