From time to time we all need a little extra assistance in looking after our mental health. Taking the first step towards speaking to someone isn't always easy, so we have put together some links to local services to help you make that first move. 
Support Services
As well as trying out some of the tips on our Health and Wellbeing page, you can also contact the services below for support.  To find out more about each service, click on the logo below which will redirect you to the organisation's website.
Jersey Talking Therapies (JTT)
A free, confidential therapy service that works in partnership with third sector organisations (Listening Lounge, Mind Jersey, Liberate and Jersey Recovery College) to give clients a wider option of support . JTT provides confidential psychological interventions for resident adults aged 18 or over.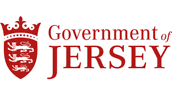 Mind Jersey
Mind Jersey offers a range of services including peer support, carer and family support as well as a child and young person's service supporting 7- to 25-year-olds.  Mind also provides training and a residential service.  Their website also has a wealth of helpful resources and information related to looking after your mental health. 

Mind Jersey runs several social and support groups throughout the month.  To find out more about these, click on the link below to download their timetable:
Mind Jersey Support & Social Group Timetable
Listening Lounge
The Listening Lounge provides mental health and wellbeing support for adults aged 18 and over.  All their services are free and can be accessed either by dropping in between 10am - 10pm or via self-referral.  

Liberate
Liberate offers free counselling to anyone from a minority group in Jersey who is experiencing poor mental health. Liberate's service aims to support people experiencing stress, anxiety, panic, depression, grief and other lower level mental health issues to help prevent the condition becoming more serious. We encourage people to seek help early when recognising the symptoms of poor mental health. Clients are seen on a first-come-first-served basis.

Trans* Jersey
Part of the charity Liberate, Trans* Jersey offers support to people who identify as trans man (FtM), trans woman (MtF), intersex, gender non-conforming, and any other gender variant identity that does not fit the social binary model of male (man) and female (woman). We are a central support, resource, advice and referral service for any Islander exploring their gender or seeking help to transition.

Jersey Eating Disorder Support
Jersey Eating Disorders Support (JEDS) is a registered local Jersey charity offering 1-to-1 counselling support for those affected by eating disorders and their families and friends.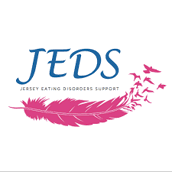 Room 2 Talk
Room 2 Talk Ltd is a non-profit organisation which provides low cost counselling to staff, volunteers and members of Jersey charities and other non-profit organisations. Please contact us on 07797750380, R2TJsy@gmail.com or via Facebook at @R2TJsy.

Room 2 Talk Leaflet
Youth Enquiry Service (YES)
YES provides a free, independent 1:2:1 counselling service for young people aged 12 to 25 years old. This can be accessed by self-referral or by another person or agency.  All appointments take place at the YES drop-in at 'The Link'.  They also offer a Wellbeing Drop In service on Saturdays from 10am - 6pm at their Eagle House Link centre.  

Kooth
Free, safe and anonymous online counselling and support for children and young people in Jersey.  Kooth has a range of tools, tips and articles to help young people who want support with their mental health and wellbeing.  

Samaritans
Whatever you're going through, a Samaritan will face it with you.  The Samaritans are there 24 hours a day, 365 days a year to listen and are happy for you to drop into their Hue Street branch during opening hours.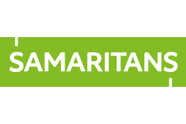 Jersey Hospice Care
Jersey Hospice Care offers a range of support services and education programmes.  They run an Emotional Support Service for people who have, or care for someone with a life-limiting illness, as well as a free Community Bereavement Service to support people who are grieving, regardless of the reason for the loss.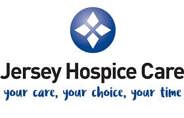 Jersey Recovery College
Jersey Recovery College is a community-based independent mental health charity.  They offer education and training opportunities to people experiencing mental health difficulties and the family, friends and professionals who support them.

Remember...
If you are in crisis and need urgent support, contact your GP or Emergency Department at the General Hospital.  In an emergency you can contact the Police or Ambulance Service on 999 or 112 to get help. 
If you are worried about someone else you should tell someone.  You can speak to one of the above services for advice and guidance, or contact 999 or 112 in an emergency.