The easiest way to job seek, learn new information or search for the answer to a question is to use the Internet.For people who aren't familiar with computers, it can be quite daunting finding what they need.  In this section we will explain the basics of the Internet and how to use it. 
What is the Internet?
The Internet, or World Wide Web, is the name used to describe billions of computers around the world that are all connected to each other.  These computers are connected by a vast telephone, cable and satellite network.  The Internet is very easy to use and every day millions of people use it to research and exchange information, pictures, videos  and audio quickly. 
If you want to find out a little bit more about how the Internet works, this YouTube video explains it in more detail.
Websites
A website is a set of interlinked pages that give information about a particular subject.  For example, JET has a website that explains the services we offer, shows our location and provides links to further information.  To access a website you will need to know the website address and enter this into the correct place on the Internet, the address bar.  The example below shows where we have typed in www.google.co.uk into the address bar: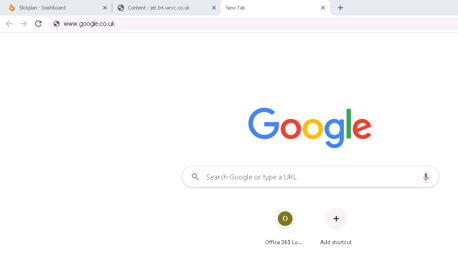 Website addresses usually start with www (which stands for World Wide Web), for example JET's website address is www.jet.co.je.
Search Engines Explained
If you don't know the website address, you can use a Search Engine, such as Google and look for it by using key words, for example 'Jersey Employment Trust'.  This search will produce hundreds of results, from which you can select the most appropriate website for the information you need.  Every time you do an Internet search, the computer will store a record of what you have searched for.  When you use the computers at JET, we are able to access your search history, so please use the Internet responsibly. 
What can I use the Internet for?
At job club you can use the Internet to search for jobs (see our Job Search Websites page), research companies before you apply for a job with them or to help you prepare for an interview with them, check Google Maps to make sure you know where different companies are and look up reviews to see what other people say about a company.  You can also access your emails to apply for jobs, check responses to your applications and send speculative letters.  As well as job seeking activities, you can also use the Internet to practice your IT skills, do online training and look up different support services that may be helpful for you.
If you need any help using the Internet, please speak to your Employment Coordinator or a member of job club staff.