If you are focused on a career in a particular sector and need to undertake further study or gain a qualification to make this possible, we can help you search for the right course to match your goals.  To help you work out what the best type of course is for you, we have produced some guidance on the different options available to you and things you may want to consider before signing up to a study programme.   
Selecting a suitable course
There are hundreds of different training courses available to you both locally and online.  Finding the right one to help enhance your employment opportunities or progress in your career can be a little difficult and daunting at times.  Here is some advice to help you select the best study option for you. 
It is important to look at the different course options available to see which best suits what you want to achieve and in the time you have available.  You should also check that any qualification you obtain from a course is accepted by companies locally.  
Courses are advertised through Highlands College, local specialist training providers, charitable organisations and the Government of Jersey.  You can find more detail about different course providers further down this page. 
How is the course delivered?
As well as knowing the course content, it is important to understand how the course is delivered and assessed. 
Online study
Studying online can be really useful for some people as they can study flexibly and fit the course around work and other commitments.  However, online study requires you to be self-motivated; you are often in charge of your own study timetable but will still need to complete the course by a certain deadline - therefore you will need to plan your time effectively and be able to stick to your plan.  It is also worth remembering that it can be more difficult to ask a question if you don't understand something in the study materials.  
If you choose to study online, you will need to have access to a computer, the internet and a quiet space to study where you won't get interrupted or distracted. 
Classroom-based study
Classrooom-based study requires that you be available to attend a course on a set day and time for a specific period of time, otherwise you risk not being able to complete the course. 
Classroom-based courses are often more interactive than online study options, meaning you get to work as part of a group, discuss what you are learning with your classroom colleagues and ask the tutor questions.
You will need to ensure you know the location of the course and are able to get there in time for the start of the session, but also check you can get home again afterwards.  If you have specific accessibility requirements, you should check these in advance to allow the course provider to accommodate your needs.     
Consider your time available 
Study can take up a lot of time, so it is important you check the course details carefully to see what is expected of you.  As well as online or classroom-based sessions, you may also have to complete additional reading, write assignments or carry out practical tasks to prove your understanding. 
It is essential you consider how you will fit your study around your work and home commitments.  Be realistic too, if the course details say you will have approximately 2 hours of homework per week, ensure you have considered how long it takes you to learn something or produce written work and adjust the time accordingly. 
Course costs and funding
Developing your skills and knowledge can be expensive, but studying can be a great long-term investment as it will help improve your career prospects.
It is important that you consider the suitability of different courses and qualifications, rather than just choosing the cheapest.  In some cases, cheaper online courses don't provide you with an industry-approved qualification, so you could spend time studying for a certificate that you are not able to use.
In some cases, JET may be able to arrange funding for some or all of your course fees (depending on the total cost) if you can show a clear link between the course and your career progression plans.  We can also work with different charities or partners to request help with funding a particular course.  If you are in work and your employer asks you to undertake further training, you should discuss with them about whether the company covers your course fees. 
Local course providers
Below are some examples of places you may find courses locally, however this list is not exhaustive.  If you see a course advertised somewhere, please speak to your Employment Coordinator about this. 
You must always check with the Social Security Department if you are in receipt of Income Support before applying for any courses to ensure that you will keep your regular income while you study.  Please speak to your Employment Coordinator for further information about this.  
Highlands College

 
Highlands College run a number of adult education courses across an array of different subjects.  You can browse what they have on offer by clicking on their logo below:
G4S Specialist Training
G4S provides courses covering Customer Service, Health and Safety and First Aid.  More information can be found here: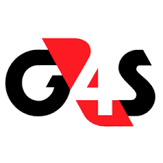 St John Ambulance Jersey
St John Ambulance provide Adult and Child Workplace First Aid courses and Manual Handling training.  They also offer a free Carer's Support Programme for people who informally care for a friend or relative in their own home.  To find out more about the different courses on offer, click the icon below: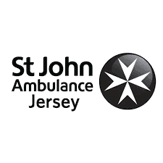 If you would like help exploring the different courses and training options available to you, please speak to your Employment Coordinator.