Digital Jersey is an exciting agency and industry association dedicated to the growth of the digital sector in Jersey.  They run a space called the Digital Jersey Hub (DJ Hub) which a number of digital companies use as their office space.  You can also become a member to use their facilities. 
Digital Jersey Academy
The Digital Jersey Academy is their education centre and offers an array of training, resources and events to help people develop their digital skills.  The Academy courses include the renowned 6-month Coding Course where a select few applicants will develop their skills to become entry-level programmers, as well as shorter training programmes in Design, Data Science, Podcasts and Digital Marketing. 
If this is an area that interests you, it is worth signing up to to their newsletter, which can be found in the link below:
Digital Jersey Newsletter
More information about Digital Jersey can be found by clicking on their logo below: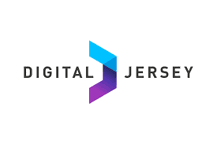 If you are interested in finding out more about the digital sector please talk to your Employment Coordinator who can look into this.  It may be possible to arrange placements or meet with professionals in the sector to learn more about their roles and organisations.